TRS Services
At TRS we are not only able to sell you a bow, but we're also able to help you set it up, maintain it, and fix it when it needs fixing. From peep sight installs to full repair jobs, we can do it right here in-house!
Call For a Quote: 920.750.6140
---
Firearms Service
As of 2019 The Reel Shot has added firearms to it's already huge lineup of available products. With that comes a slew of available services offered both here in the shop, and off site with one of our major gunsmithing partners. Need service on your firearm? Give us a call!
Call For a Quote: 920.750.6140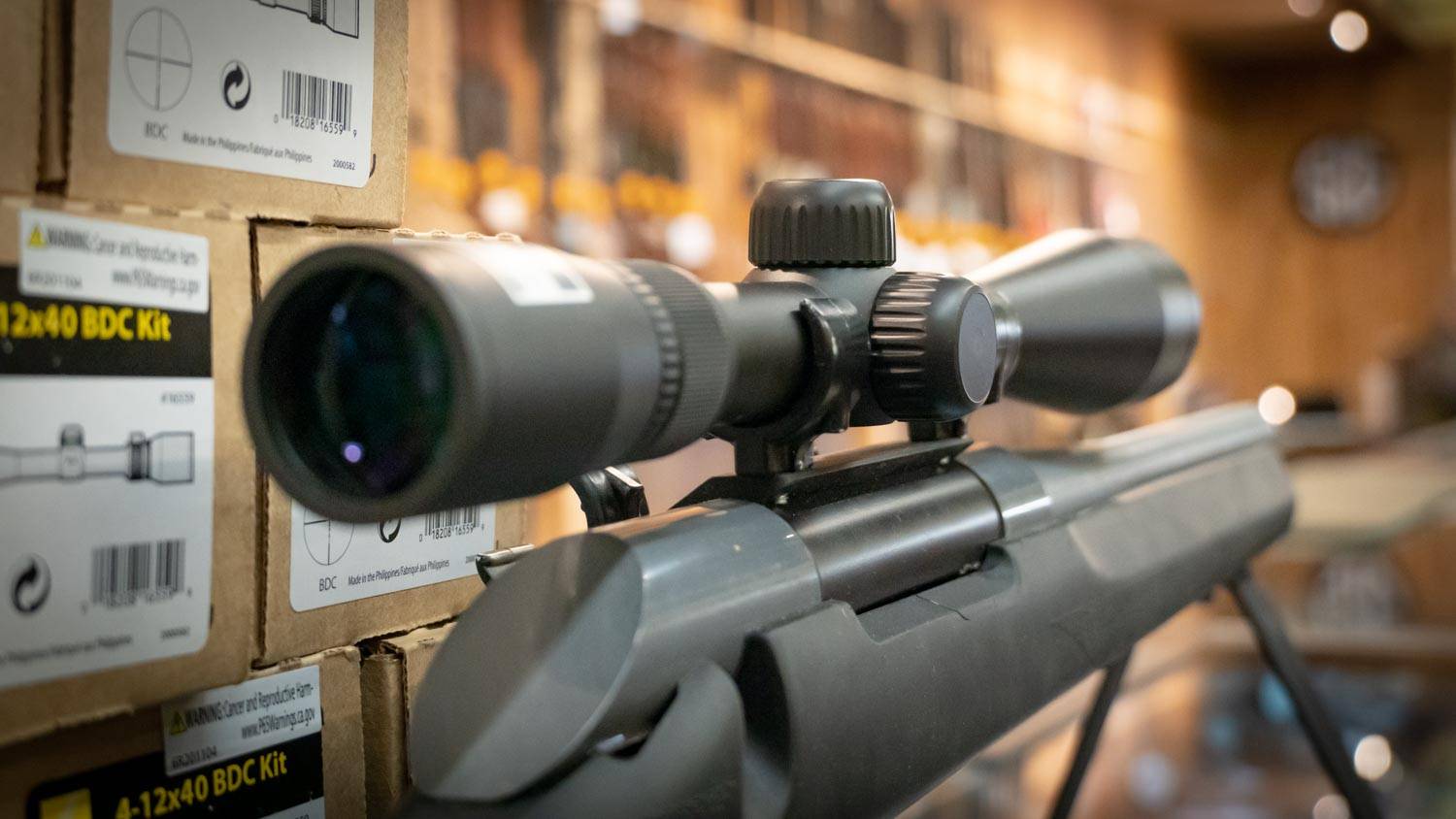 ---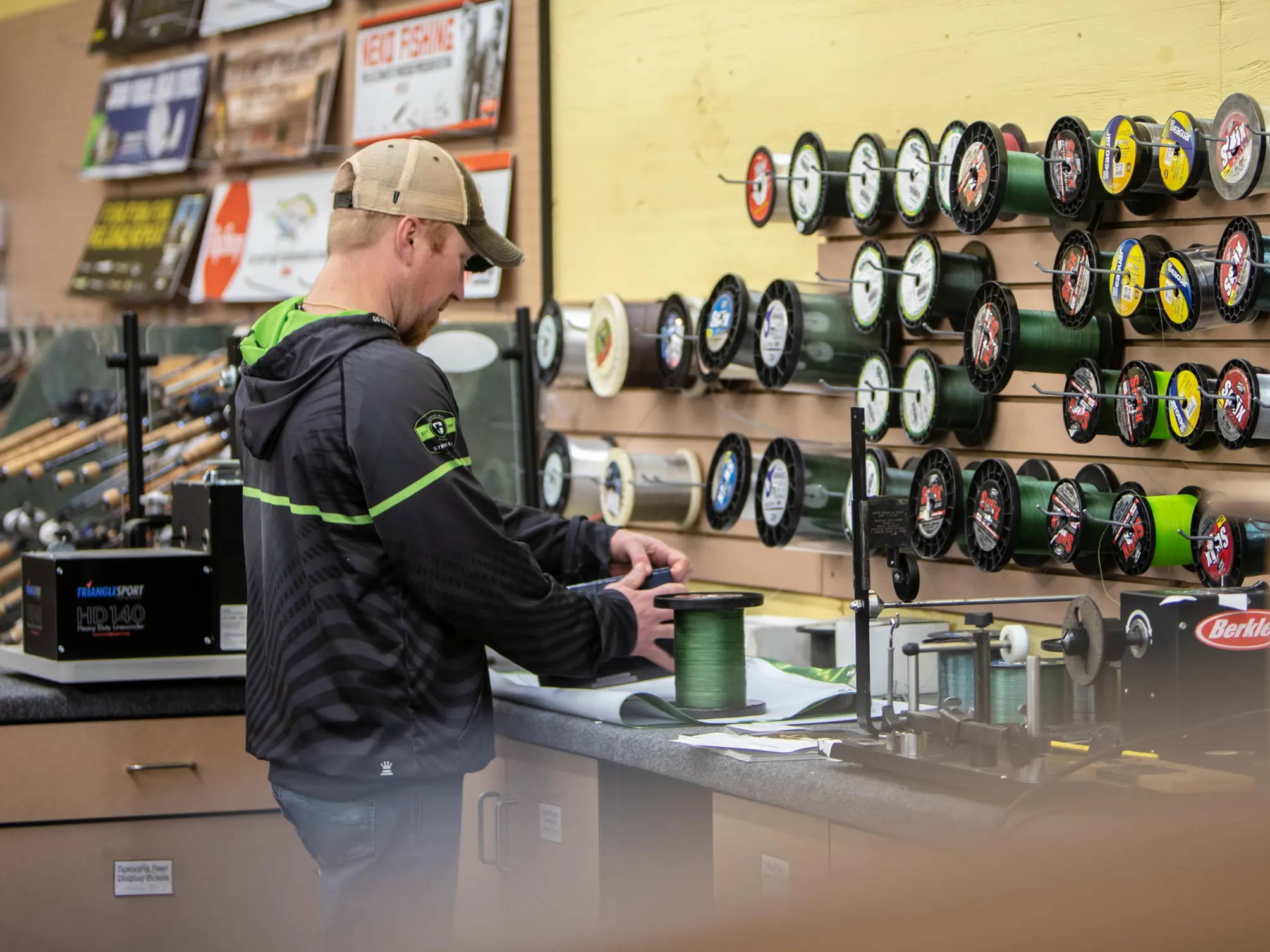 Fishing Service

Need your fishing gear serviced before your next big trip? Don't sweat it, we can help! Give us a call with your needs, whether it's maintenance or repair related and we will provide you with a few choice options to help you get what you need!
Call For a Quote: 920.750.6140
Line Winding
Be sure you are set when fishing season rolls around and get your reels professionally spooled up with your favorite line at The Reel Shot! We stock a wide variety of today's most popular line choices including Monofilament, Braided and Fluorocarbon lines for bait-casting, spinning, ice-fishing and trolling reels!
*Note: Most line winding can be done same day, but spooling multiple reels may take longer. It's never a bad idea to call ahead to ensure we have the stock of the bulk like you need and an estimate on how long it will take to re-spool multiple reels!
Call: 920.750.6140
| Line | Test | Color Options | Price |
| --- | --- | --- | --- |
| Berkley Trilene XT | 2-8 LBS | Clear, Lo-Vis Green | $0.02/Yard |
| Berkley Trilene XT | 10-20 LBS | Clear, Lo-Vis Green | $0.03/Yard |
| Berkley Trilene XL | 2-8 LBS | Clear, Lo-Vis Green | $0.02/Yard |
| Berkley Trilene XL | 10-20 LBS | Clear, Lo-Vis Green | $0.03/Yard |
| Berkley Big Game | 12,15,20 LBS | Clear | $0.03/Yard |
| Sufix Elite Mono | 4-14 LBS | Clear, Lo-Vis Green | $0.01/Yard |
| Sufix Siege Mono | 4-14 LBS | Clear, Lo-Vis Green | $0.01/Yard |
| Sufix 832 Superline | 6-80 LBS | Low-Vis Green, Neon Lime | $0.10/Yard |
| PowerPro Braid | 8-50 LBS | Low-Vis Green | $0.10/Yard |
| PowerPro Braid | 65 LBS | Low-Vis Green | $0.11/Yard |
| PowerPro Braid | 80,100 LBS | Low-Vis Green | $0.13/Yard |
| Seaguar Invizx Flouro | 8-15 LBS | Clear | $0.10/Yard |